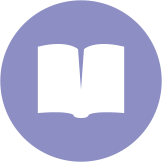 MY VISION FOR TINKER TRAY PLAY
I hope that Tinker Tray Play will provide you with an inspiring and extensive range of toys and open ended resources so that Tinker Tray Play becomes your first choice of educational supplier.
MY PROMISE TO YOU
​I am dedicated to providing high quality products at Tinker Tray Play. I offer a friendly, helpful service, and am always happy to answer questions about any of my products. All of your orders are packed and posted with great care to ensure your items reach you safely. My website is safe, secure, and easy to use and I can be contacted by email at any time, I will always respond promptly – due to time differences this may not be until morning time in the UK 🙂
ETHICAL STATEMENT
I am fair and honest and treat all of my customers and suppliers with respect. I take great care to describe each of my products accurately and use either the suppliers photographs or clear pictures that I have taken myself. I actively work to minimise my environmental footprint by reusing packing materials, and wherever possible buying materials that can be recycled or are degradable.
AFTER SALES SUPPORT
 You are welcome to contact me with any after sale questions about your order. I will happily offer advice or help you resolve any issues.
SAFETY AND USAGE
All products have been chosen with safety in mind. Age recommendations have been given within the item description. It is for the adult and educational provider to risk assess resources and activities based upon the individual needs of the children who will use them. All play should be supervised by a responsible adult.
Tinker trays, treasure baskets and loose part play sets are by their very nature functional everyday household items, and as such will not all have a CE mark. The Toy Safety Directive lists an exclusion from the CE marking requirements for "products intended for use for educational purposes in schools and other pedagogical contexts under the surveillance of an adult instructor." These products are not considered to be toys within the meaning of the Toy Safety Directive.
DATA PROTECTION & PRIVACY STATEMENT
I am committed to safeguarding the privacy of my customers. The information that I collect from you will always be held securely and never shared with a third party. Personal information is directly related to your purchase from Tinker Tray Play or to your registration for a Tinker Tray Play subscription, or any other information that you may choose to send me, for example a review.  Reviews that are used on the website will remain on there indefinitely. Other information will be held for the required amount of time to satisfy all legal responsibilities and will then be deleted.
PAYMENT METHODS 
 – Credit / Debit Cards
– Paypal
If you are a school or nursery setting and would like to pay by invoice you can email your purchase order to me at tinkertrayplay@hotmail.com. I will then invoice you for your order and dispatch your items once payment has been made
LOYALTY POINTS
Loyalty Points are earned by purchasing products. You will earn 1 point for every £1 spent.
Additional points can be gained by completing product reviews on the website. You will earn 10 points for each product review. These must be items you have purchased. 
100 points can be redeemed for £1 discount.
Points have no cash value and will expire after a 12mth period.
A Tinker Tray Play account is needed to collect points. This is where you will see your points totals.
Points can be used as discount on purchases or exchanged for a surprise gift (surprise gift offering to follow at a later date).
Double point promotions will be advertised on instagram and facebook at various times throughout the year.
PAYMENT PLAN
Did you know that you can pay in instalments for your items? In just two, three or four payments, the items will be yours! Pay a 25% deposit when you place your order then choose your own timescale and clear the balance. When the total is paid your order will be posted 🙂
This is a great way to budget for those important dates and special occasions, or just to spread the cost over several paydays. Simply choose your items and place them in your basket, at checkout enter the code PAYPLAN.
This is a great way to reserve those special Christmas gifts too, before the rush sets in! Just remember my Christmas posting date is 1st December so all payments must be made before this to make sure your order arrives in time for the big day 🎄
Please note:
1) Prices cannot be changed to match any sales or promotions that may occur within your payment plan period.
2) The payment plan option uses PayPal invoicing so you must have a PayPal account to be eligible.
3) ​This offer cannot be used with direct delivery products. 
4) You can browse all items eligible for the payment plan from the home page payment plan category.