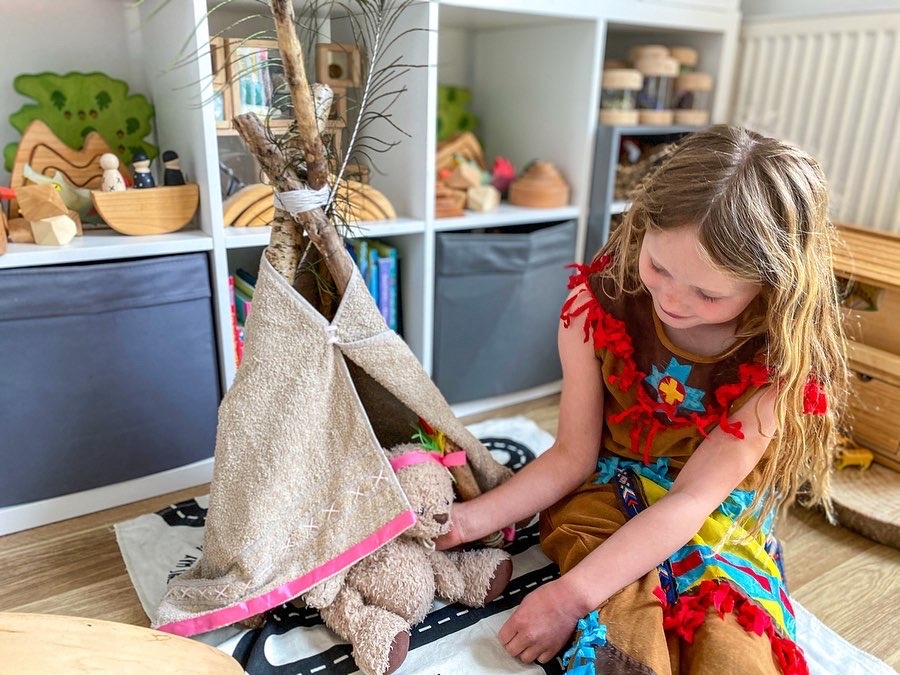 This months blog post is brought to you by Jennifer Wooldridge @mamasden. Jennifer is a childminding mother of 3 who is highly influenced by the natural world and loose part play. She creates a fun learning environment and her instagram, facebook and blog posts offer lots of wonderful ideas which include both natural and wooden resources. 
As we enter into May and Spring is in full swing lockdown continues here in the UK. This month I want to share with you some fun, engaging and practically free nature crafts and play ideas you can do with your children as part of your daily rhythm, whether out in the wild during your daily exercise or at home on those predicable British rainy days.
I am embracing that Hygge feel within my childcare setting and for those that arn't up with the lingo hygge (hue-gah) is the Swedish philosophy of mindfulness, well-being and creating a homely and cosy atmosphere. This also includes being in touch with nature in everything that you do.
I understand that for many of us at the moment the purse strings are tight, but I want to show you some of the absolutely free ways that you can use nature in your daily play and create a new family rhythm which allows both yourself and your children to appreciate the natural world and the free resources at your fingertips. From crafting ideas using sticks and leaves to incorporating wooden toys into play and learning, I am going to share with you some of my favourite ideas that you could replicate during May. I will continue to share ideas on my Instagram and facebook page @mamasden so please come and take a look for lots more inspiration.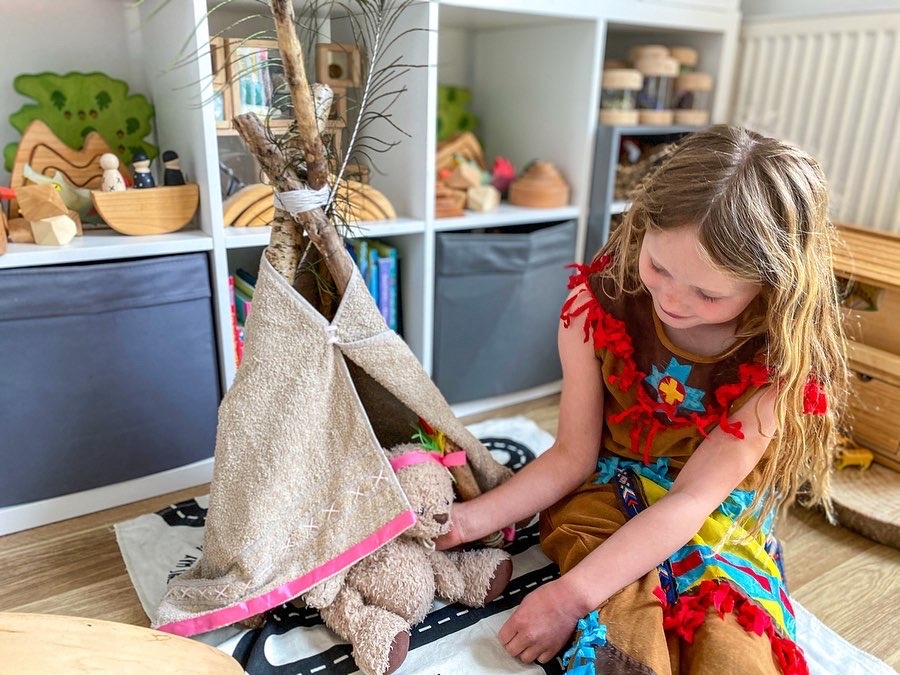 Mini Stick Teepee
With the children at home our play tent, dolls house and teddies have had a lot of extra love over the past few weeks. My children love role play and whilst out on a walk this week we collected some sticks and played knights in the woods and the children brought their stick swords home.
During a disagreement over who was playing with the dolls house I decided to make the children their own teddy sized teepee as an alternativ.
In these testing times it is really fantastic being able to make use of what you already have in your home to create new toys and focusing on natural play. I used the 3 sticks we brought back from the woods as a frame for a new mini teepee and Upcycled an old hand towel. I adding some basic decoration and feathers and also gave teddy a headdress and this teddy tepee was a massive hit. I'm sure this will be in our toy collection for many years to come.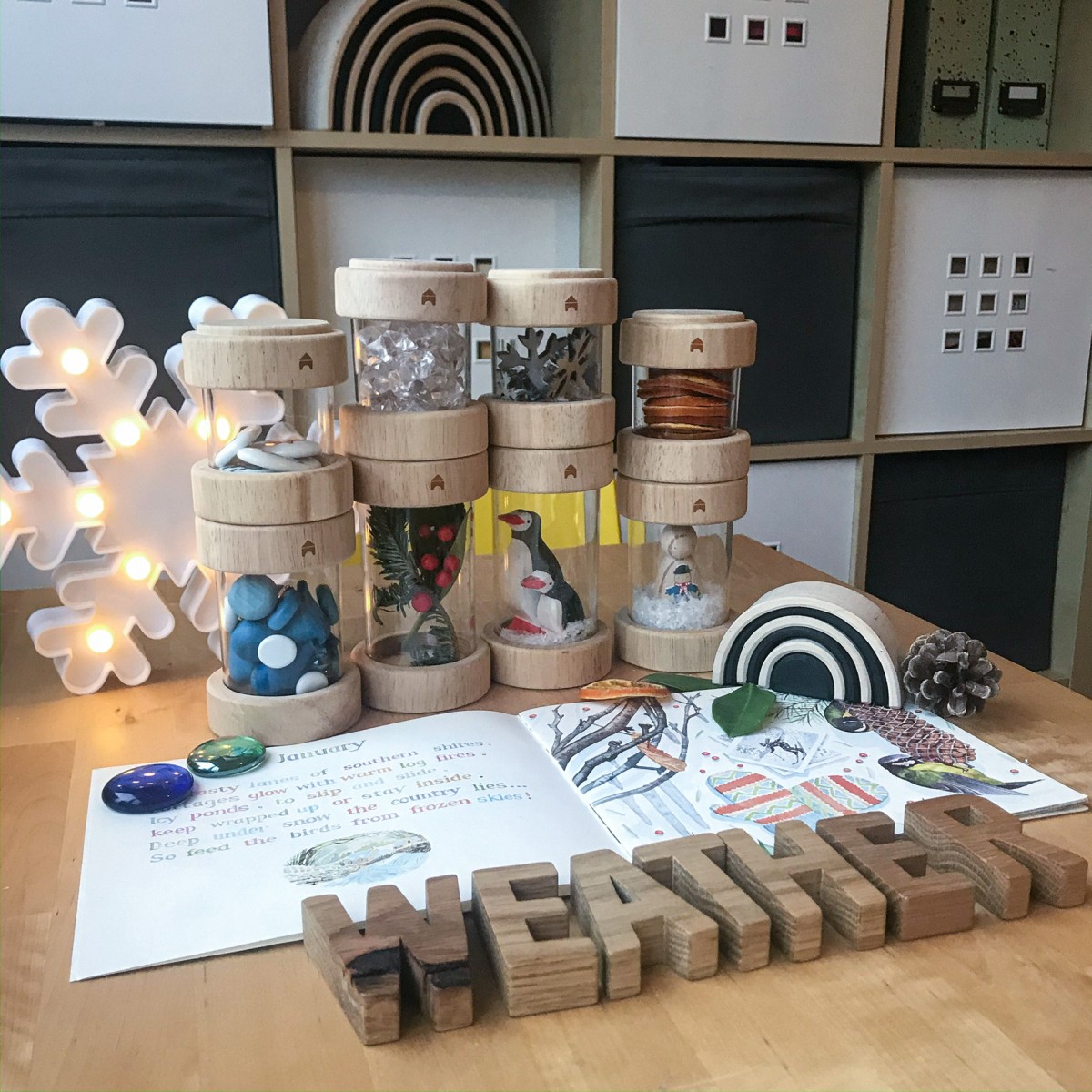 Weather
A brilliant way of exploring weather is creating little micro climates within bottles or in my case these treasure tubes. You could pick one particular weather area or look at weather in a more general way. Either/or your children will definitely enjoy a hands on way of learning. My own 4 year old is fascinated with all things natural world so I filled the treasure tubes with natural loose parts related to the weather.
Rain – created with mandala pieces
Ice – with sparkly crystals
Snow – with penguins, peg dolls and cut outs to spark conversation.
I also included are some painted weather stones and some foliage and these all combined to give a natural play idea which also included some of our own resources. You could add dried fruit, berries, flowers, leaves, bark, sticks whatever you link with seasonal weather or your adventures. Loose part play allows for imagination and story telling.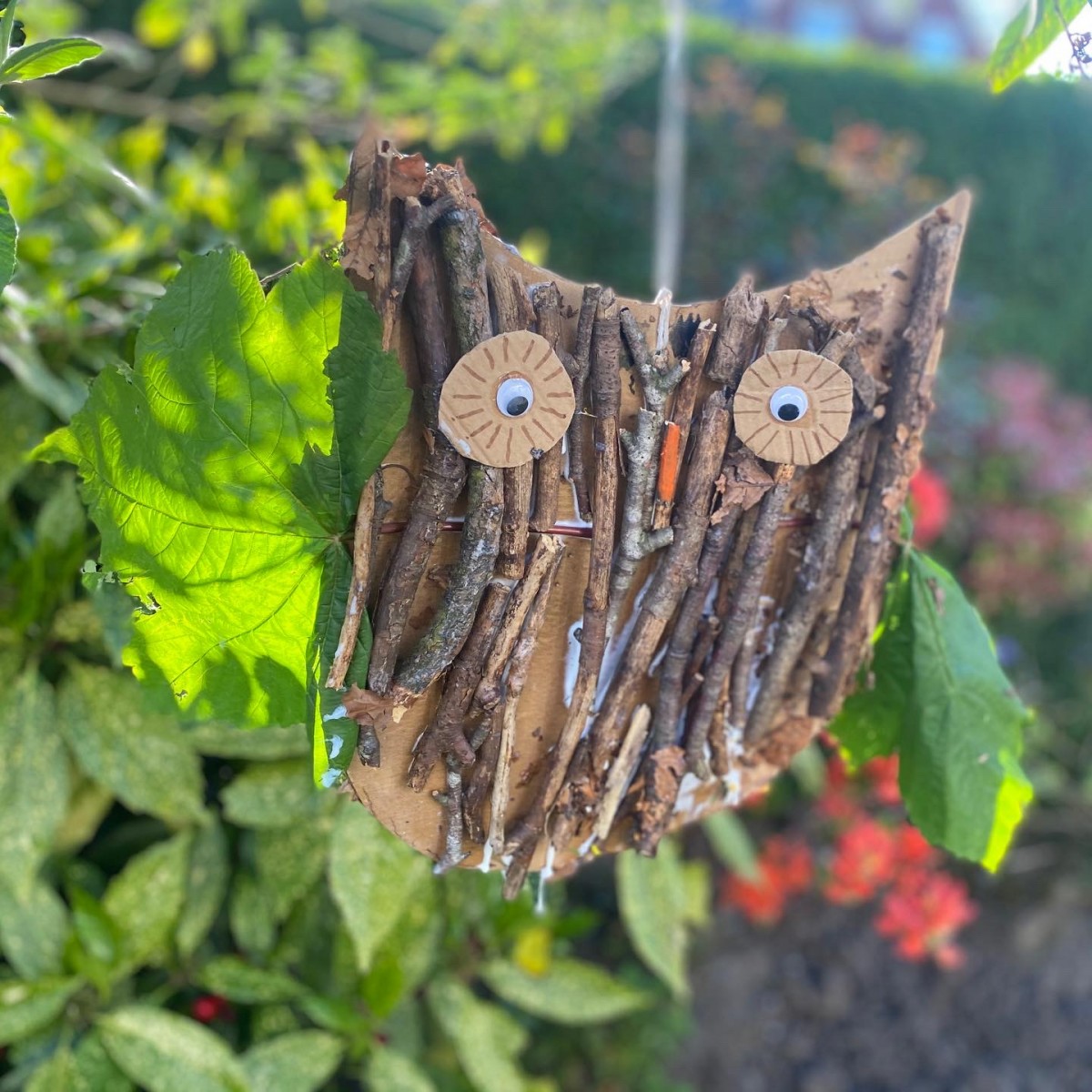 Owls 
A brilliant way of using all of those twigs collected in the park if you want to do a craft at home on a wet day or to do whilst out on your daily walk these 'twig twoo' owls are sure to be a hit. We used some cardboard from our recycling box and went to the woods armed with lots of glue and found the perfect twigs to fill our owl's body. This activity was a great way of including maths into play as the children had to look at the shapes and sizes of the twigs to fit the gap.
You could try creating other animals out of sticks. Butterflies or beetles would be very interesting and would be a way of talking about lifecycles and bugs whilst out in the wild. Create those hygge moments with your family and help your children learn without sitting behind a desk.
 I hope this has given you some ideas of how to use nature play in your daily rhythm? I could talk all day about ways of incorporating nature into your lives but the best way is to be creative, enjoy your surroundings, collect little memento's and save them in a flowerpress. Use what is available to create works of art with your family and create long lasting memories that will reflect in the future as your children remember the fun they had 'that spring we were all at home.'