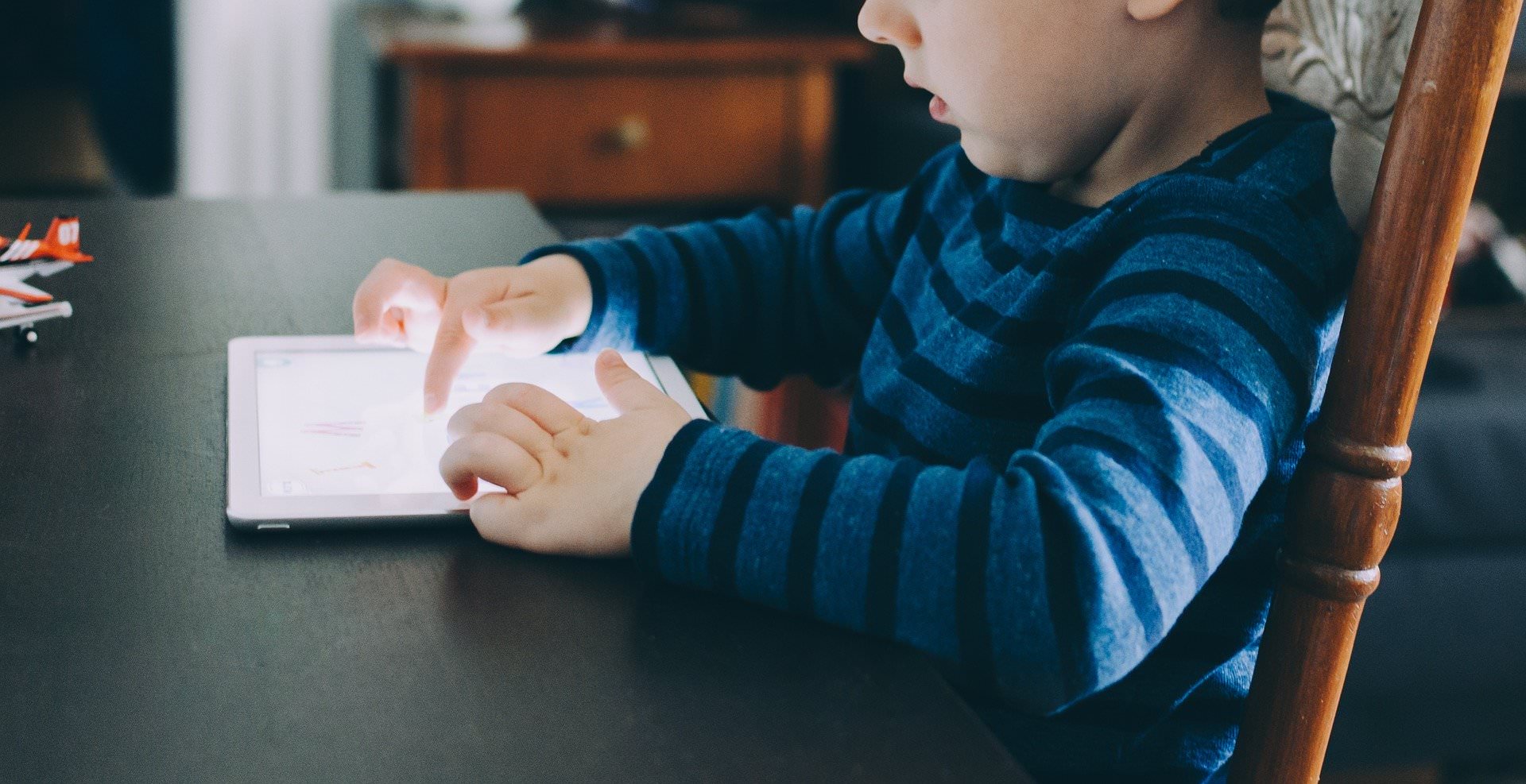 This months blog is written by my very dear childminding friend Vikkie Murray, of Little Acorns Banbury. Vikkie is a passionate advocate for the sensible use of technology in the early years and her blog gives some fantastic ideas for ways in which it can be incorporated into play.
"I don't like technology"
"We don't do technology here"
"Technology is bad for children"
All phrases I have heard recently from parents and Early Years practitioners.
In recent days, Early Years practice is making a shift back to play inspired by curiosity, exploration and nature. These approaches encourage the use of natural and open-ended resources for play which is fantastic but, somewhere along the way, it has created a wariness and misconception of what we mean by technology and what this looks like in the Early Years.
So, what do we mean when we talk about technology in the Early Years?
Tablets? Games consoles? Not necessarily. Technology encompasses so many items that make up everyday life. When you get up in the morning and switch on the light – you are using technology! Boiling the kettle, popping the toaster, using the can opener – all this even before your breakfast!
Technology refers to objects that require mechanics or actions to work – for example, buttons, levers, pulls or switches. Baring this definition in mind, it puts a different slant on what we may consider to be technological toys.
There are lots of other curious and exciting objects that we can use in our setting to pique children's interest in technology and encourage them to explore, for example:
Typewriters – with the tapping keys, moving paper and roll
Rotary dial phones – with their turning dials
Old keyboards or laptops – with buttons to be pressed and explored
Weighing scales and balances – with movement which is affected by our actions
A wonderful example of incorporating this kind of technology into play is the use of hand whisks – a simple hand whisk is operated by turning a handle/crank, with cogs then moving to create the action of the spinning beaters – these could use to cooking, mud kitchens or water play – all creating changes to materials, allowing children to explore the use of the technology as well as how it works and not a battery in sight!
But what about getting outdoors?
Technology and nature can often be seen as at opposition with each other but there are many ways in which you can use technology to support and enhance outdoor learning. Lots of local wildlife preservation site will have live bird cams that you can watch – so after a visit to a see where birds are living and nesting, you can follow up by watching those same birds and their behaviours in their nests (and, of course, the children could take their own photographs or video footage during your visit also). Woodwork tools are also a wonderful way to enhance outdoor learning – hand (or battery powered) drills can be used to support craft and building outdoors such as making dens, bird houses or natural art.
Modern technology (batteries are included!)
Finally, let's explore the forms of technology that seem to be struggling to find their balance in our Early Years world – modern technology – apps and devices. Many concerns are raised about the use of screen time over alternative ways to play; however, I strongly feel that (if used correctly) modern technology can support and develop children's learning and play.
One of my favourite uses of modern tech is audio/video recording and stop frame animation. Children love to tell their own stories with loose parts, small world toys, puppets, role play and Lego – and this is something that should certainly be encouraged – so why not develop this play by recording and sharing their narratives and ideas. How powerful to see and share the story that you have created, to change it, edit it, build upon it and claim it truly as your own! A new way to look at children as the authors and tellers of their own tales!
Audio devices can also be used to play favourite stories back to children to support them in: recognising themselves as readers (following the stories through the pictures in the book); acting out the stories with props and available resources; sequencing events; and joining in with repeated phrases.
Next time you think of technology in the Early Years, I hope you will try to cast away images of blaring screens and loud bleeps, and instead think of explorers, investigators and curious minds! Let us teach children early that invention and creation are splendid things to be embraced in all of their forms – technology is the future, let's embrace it together.
If you'd like to see more of Vikkie's play ideas you can follow her on both Instagram and Facebook @littleacornschildminderbanbury